Motorized duck decoys, graphite composite fly rods, snake proof boots, camo jumpsuits, pop up hunting blinds; how great is that?
The challenge, of course, is finding a convenient place to store all of it. Here's one solution: Utilize the space in your garage by completing the three space saving storage projects shown here. Each item is strong, functional, versatile and most important easy to build. All of the materials are readily available at home centers, hardware stores and lumberyards.
1. HAS IT BEEN MONTHS SINCE YOU LAST SAW YOUR WADERS?
You know you tossed them in the garage after trout season, but now they're nowhere to be found. Has your bait bucket gone missing since your kids used it as a habitat for their pet frog? Maybe your car has forfeited its parking space to an ever expanding pile of loose hunting and fishing gear. You aren't alone.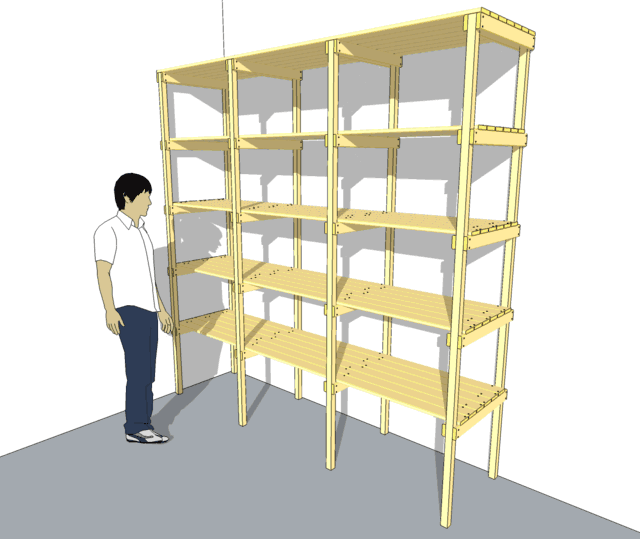 Keep equipment readily accessible and neatly organized with this five shelf storage unit. Built primarily out of 3/4 inch plywood and pine one by fours, the unit takes up barely 5 square feet of floor space, yet it offers more than 25 square feet of shelf storage and 16 square feet of hanging storage on its two pegboard "wings." The top and bottom shelves are screwed in place, but the other shelves can be repositioned or removed to accommodate gear of all sizes.
Step by Step
Cut the vertical legs and shelf blocks out of the one by fours. The quickest, most accurate way to cut these parts is with a power miter saw. Fasten the shelf blocks to the legs with glue and 11/2 inch long (4d) finishing nails. Separate the blocks with a spacer made from a piece of one by four and a thin sheet of cardboard, that will create a perfect size slot for the adjustable shelves. Cut the five plywood shelves to size. Glue and screw the upper shelf to the top of the four legs. Slide the bottom shelf into the lowest set of slots. (more…)